About Us
All Good Dogs, LLC is a Los Angeles-based company offering dog training and behavior consulting, K9 detection services, and K9 Nose Work® products. We bring dogs and their people closer together by teaching effective communication, using positive, motivational training techniques.
---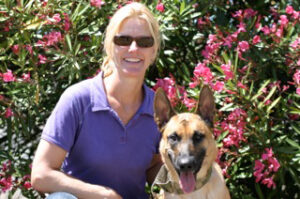 K9 Nose Work Training & Behavior Consulting, K9 Detection Services
Amy Herot, CPDT-KA, CNWI, Co-Founder K9 Nose Work® & National Association of Canine Scent Work® (NACSW)
---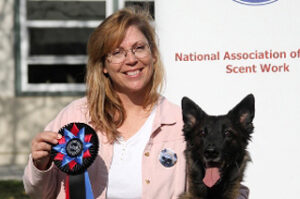 K9 Nose Work Training & Online Education
Kimberly Buchanan, CNWI, K9NW Founding Instructor, NACSW Senior Faculty, K9NW Trial Judge, Certifying Official, Southern California
---
K9 Nose Work Products Division
Amy Herot (All Good Dogs, LLC) and Kimberly Buchanan (Joyride K9 Dog Training) are self-described "gear heads." It was through this love of products that they decided to join forces in early 2009 to form the products division of All Good Dogs, LLC.  All Good Dogs, LLC specializes in products to accompany the activity and sport of K9 Nose Work. Kimberly Buchanan, the K9NW Products Division Head, is the designer extraordinaire behind the beautifully constructed odor kits and specialty items, made all to NACSW specifications and setting a standard of excellence. Kim and Amy are continually testing new items and looking at ways to improve and add to the offerings with customized kits and parts to fulfill the needs of our customers.
All Good Dogs, LLC is an NACSW authorized vendor of K9 Nose Work products. All Good Dogs is also the provider of the official odors and kits used in NACSW K9 Nose Work trials.
---
Need more information? Contact us:
Training & Classes: [email protected]
Products: [email protected]
Detection:[email protected]