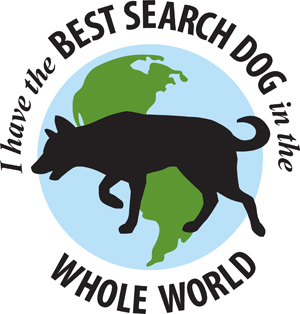 Amy Herot, CPDT-KA, CNWI
Owner, All Good Dogs, LLC
Co-Founder, K9 Nose Work® & National Association of Canine Scent Work® (NACSW)
Certified Nose Work Instructor (CNWI)
Amy is a professional K9 trainer and handler and brings over twenty years of experience to her work. She has certified teams in Narcotics and Explosives and has logged over 1,500 instructional hours in detection dog training. In the canine sport world Amy has trained dogs for tracking, agility, sheepherding, protection sports, and detection. She has competed nationally with her Dutch Shepherd, Maya and took 3rd place in Narcotics Detection at the Gold Coast K9 Working Dog Trials and 1st place, open division, at the Oxnard Police K9 Foundation Inaugural Trial, 2009. Her Belgian Malinois, Seven, is a nationally certified explosives detection dog and took 1st place in the Explosives Building Search at the 2009 Ventura County Sheriff's K9 Trial and holds an APR1 title.
Amy holds a Bachelor of Science from NYU and is nationally certified through the Certification Council for Professional Dog Trainers (CCPDT). Additionally, she is a graduate of the Balu Academy for Dog Trainers and is a John Rogerson associate here in the U.S.  Her professional memberships and affiliations include the Association of Pet Dog Trainers (APDT), Southern California Dog Trainers' Forum (SCDTF), Southern California Schutzhund Club, California Narcotics Canine Association (CNCA) and International Association of Bomb Technicians and Investigators (IABTI). Amy has dedicated much volunteer time and expertise to the betterment of shelter dogs. Some of Amy's other achievements have been the 2007 President's Volunteer Service Award, spcaLA's 2005 Outstanding H.E.A.L. (Helping Enhance Animals Lives) Volunteer and 2006 Volunteer of the Year.
Amy is also one of the Co-Founders of K9 Nose Work® and the National Association of Canine Scent Work®.